TEDxRVA Paint by Number Mural for an "artful" evening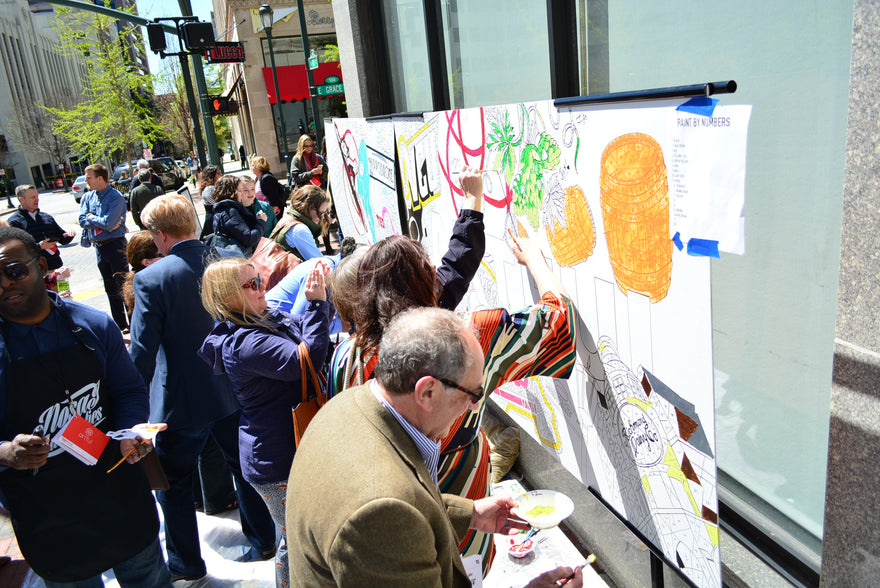 Richmond native and Artist Jason Ford, founder of Nosaj Authentics, partnered with TEDxRVA to collaborate on a large-scale paint by numbers mural. TEDxRVA is the Richmond chapter of the world renowned TED speaker series. This year's TEDxRVA theme was ARTFUL. ARTFUL is a quality. An opportunity. An invitation to approach life, work and challenges as a master would his craft. It's unbound by industry, unlimited in its expression, and a wellspring of inspiration.
Jason created an original mural that answered the question, "What makes Richmond ARTFUL?" Inside the mural was iconic Richmond figures and historic landmarks, images of Richmond's thriving culinary community, local sports franchises, and other qualities that make Richmond a premier destination for unlimited creativity, inspiration and expression. To enhance the interactive audience experience at the event, each attendee was able to take part in painting the mural during the session breaks and lunch. On the back of every audience member's program was a number that corresponded to the numbers and colors of paint for the large scale mural.
Check out pictures from the event below. What does ARTFUL mean to you?
Leave a comment
Comments will be approved before showing up.