Redefining Success One Student at a Time | Excel to Excellance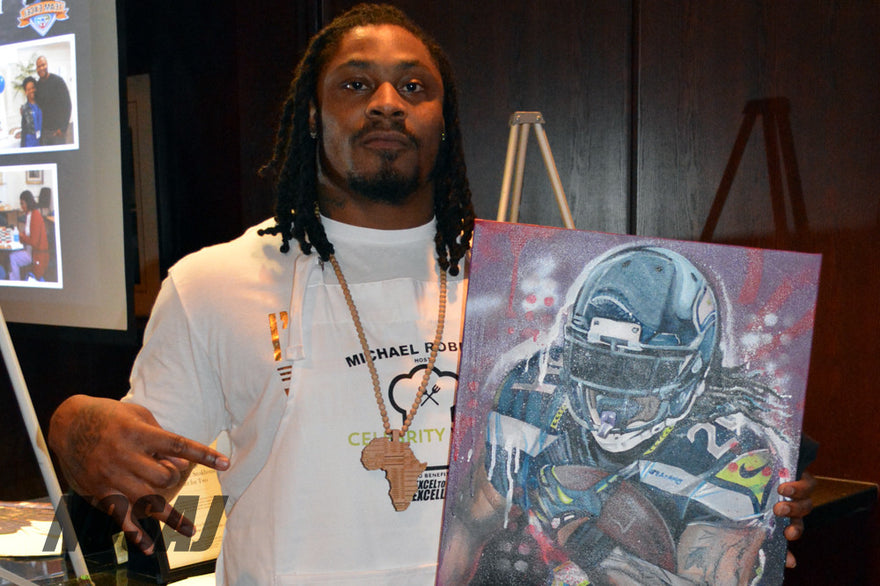 Richmond native, NFL Veteran, Super Bowl Champion and sports broadcaster, Michael Robinson and a few of his NFL friends were in town for the Celebrity Waiter Event and Live Auction presented by Excel to Excellence. Michael Robinson has honestly redefined success one student at a time with his Excel to Excellence program which ensures that all children have the proper educational opportunities, resources, and life experiences necessary to achieve their dreams and become productive citizens.
I participated in the Celebrity Waiter Event by creating 3 separate paintings that were auctioned off during our dinner at Morton's The Steakhouse in Richmond Va. Robinson hosted the event and Wes McElroy served as the maître d'. Celebrity waiters to included Marshawn Lynch & Richard Sherman of the Seattle Seahawks, Andre Branch of the Jacksonville Jaguars, Bryon Maxwell of the Philadelphia Eagles, Chris Baker and Jeron Johnson of the Washington Redskins and other professional athletes and celebrity guests. Proceeds benefit the Excel to Excellence program.
Check the pics below! Interested in supporting visit http://www.goteamexcel.org 
Leave a comment
Comments will be approved before showing up.