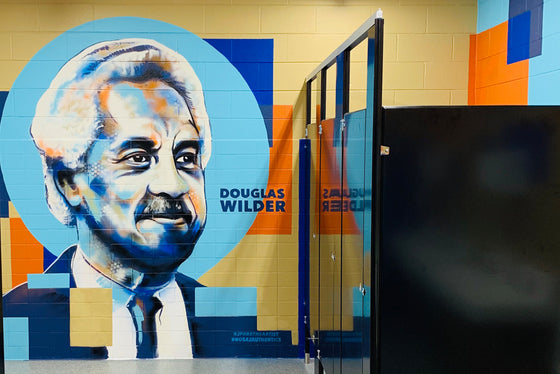 When we were approached about partnering with Bon Secours to adopt two restrooms for the RPSShines Project it was an immediate go for us! After a great meeting with our Bon Secours leads and Armstrong's admin team the goal was to beautify a high traffic area while organizing a cool team building experience for their...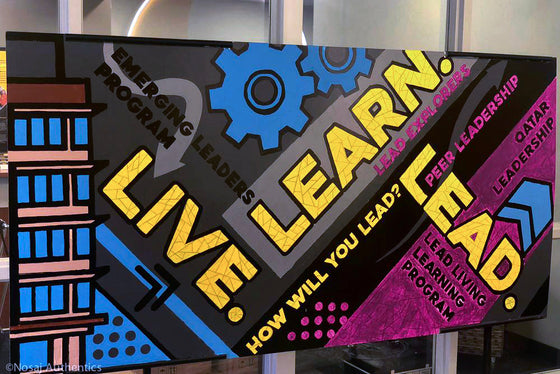 Our team partnered with the VCU LEAD Program to create a PxN Experience to celebrate the growth of their program. Students came together to collectively paint 
this interactive art mural created by our team.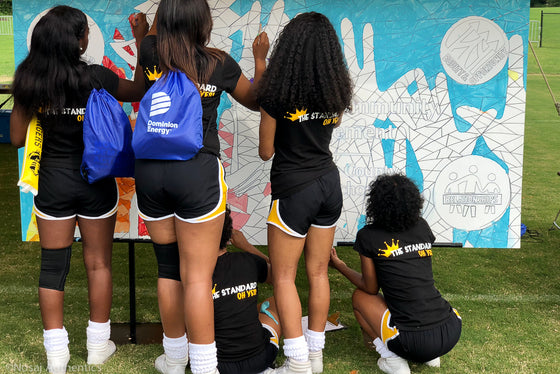 We joined in the fun with our good friends at the ManUp Initiative and Henrico County Public Schools for a positive, fun outing for the kids for this years Back To School Festival...